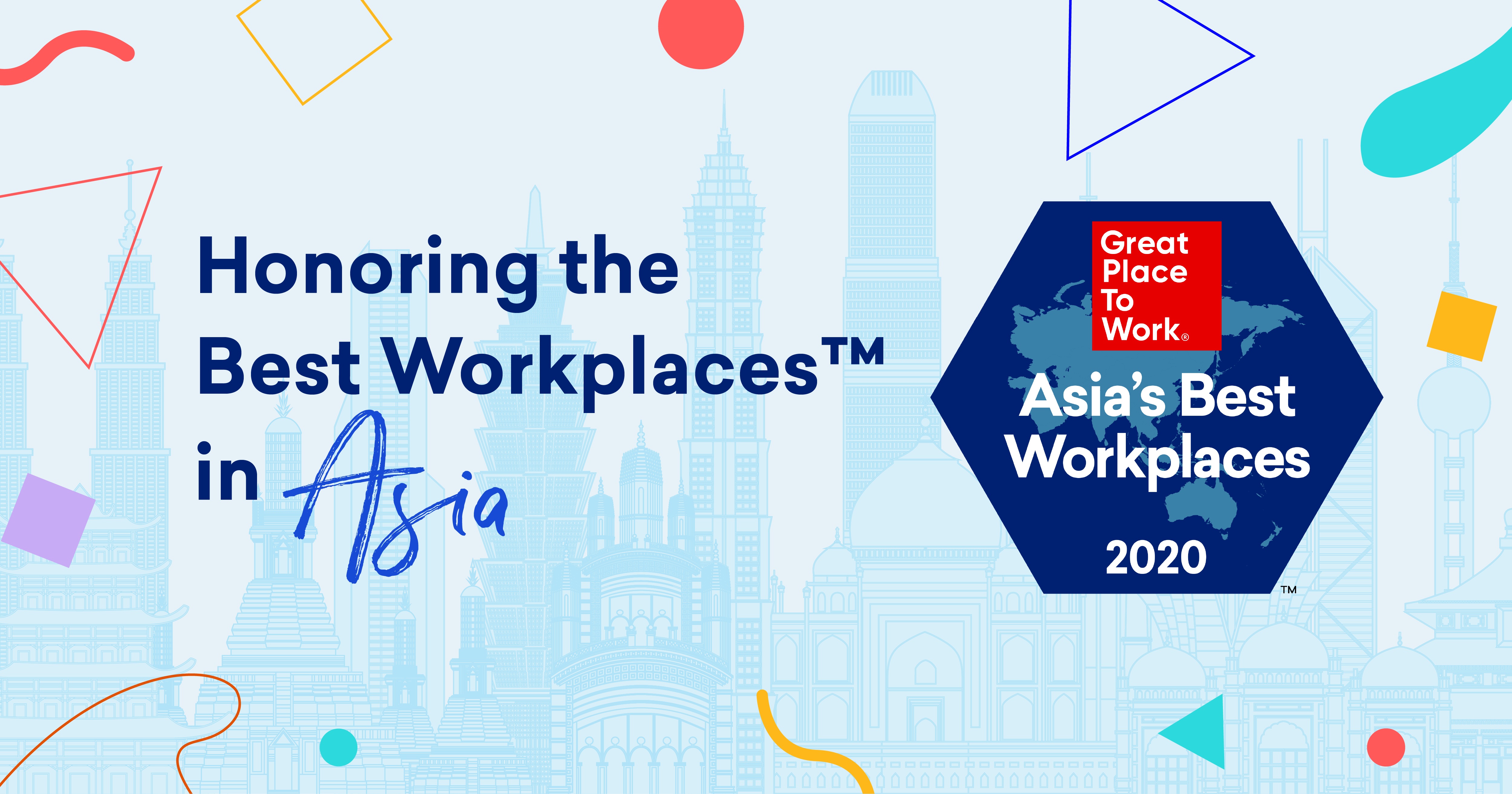 Best Workplaces in Asia 2020
 Many Best Workplaces in the Region are leading the way amid the COVID-19 crisis
Greater China , April 7, 2020 – Great Place to Work®, the global authority on workplace culture, announces the 2020 Best Workplaces in Asia list.
The list publication comes amid the COVID-19 crisis, which has upended daily life and business operations throughout the region. The ranking of Asia's Best Workplaces is based on data collected prior to the novel coronavirus outbreak. Many organizations on the list are leading the way amid the pandemic, demonstrating care for their employees, their customers and their communities during this difficult time.
"The COVID-19 pandemic is a challenge facing organizations across the globe, and it puts a premium on being a people-first, inclusive culture, said Michael C. Bush, Global CEO of Great Place to Work. "We honor the companies that earned places on our ranking of Asia's Best Workplaces and encourage them to continue maintaining and building trust."
Consider shipping giant DHL Express, No. 1 on the list. Its parent company, Deutsche Post DHL Group, has established a Coronavirus task force that meets daily, coordinates with international organizations such as the World Health Organization (WHO) and updates senior management on the evolving situation. DHL's task force also ensures that DHL operations in all countries follow protocols of official health authorities—whichever of those sets the strictest rule.
More than 2.2 million employees participated in the survey studies covering 8 Asia-Middle East countries where Great Place to Work® is represented.
Top No. 1 for each category on this year's list include: multinational shipping behemoth DHL Express as No. 1 on the Best Multinational Category, Singapore's hospitality specialist Royal Plaza on Scotts as No. 1 on the Best Small & Medium National Workplaces, and South Korea bank BUSAN BANK as No. 1 on the Best Large National Workplaces. The full list of the Best Workplaces in Asia is published here: https://www.greatplacetowork.com/best-workplaces-international/best-workplaces-in-asia/2020
Great Place to Work® research shows everyone wants a high-trust culture, but the way forward for organizations has regional variations. In Asia, the Best Workplaces have stood out by creating sustainability when it comes to work and life. For this region, the survey statement that most strongly predicted a Best Workplace experience overall was "people are encouraged to balance their work life and their personal life." Such balance is particularly important now, as employees and organizations wrestle with health and economic challenges created by COVID-19.
"It's a great accomplishment! It is!. Being a great place to work is not another acknowledgment,  it is one that the organization gets validated by their own employees.  And getting it in a regional way, talks about the consistency and solidity of their organizational culture and values across different countries! That also means better business, innovation, leadership effectiveness, among other great goals. Feel pride, feel satisfaction, feel strength to face many challenges ahead, particularly in this current situation. Congratulations to all the admired winners!"
Jose Carlos Bezanilla, CEO Great Place to Work Greater China
About the Best Workplaces in Asia List
Great Place to Work® identifies the top organizations that create great workplaces in the Asia and Middle East regions through publishing the annual Best Workplaces in Asia list. The list recognizes companies in three size categories: Small & Medium (20 – 499); Large (500+); and Multinational. To be considered for inclusion, companies must appear on one or more of our national lists in the region, which includes Greater China (covering China, Hong Kong, Taiwan and Macau), India, Japan, Saudi Arabia, Singapore, South Korea, Sri Lanka and UAE. Multinational organizations must meet the following requirements: 1) Have at least 1,000 employees worldwide, with at least 40% (or 5,000) of those employees based outside the headquarters country and 2) Appear on at least two national lists. Multinationals also receive additional credit for their efforts to successfully create an excellent workplace culture in multiple countries in the region. The data used in the calculation of the regional list comes from national lists published in 2019 and early 2020.
About Great Place to Work® 
Great Place to Work® is the global authority on high-trust, high-performance workplace cultures that provides executive advisory and culture consulting services to businesses, non-profits, and government agencies in more than 60 countries across five continents. Through proprietary assessment tools, benchmarks and certification programs, Great Place to Work® provides the expertise needed to create, sustain, and recognize outstanding workplace cultures. The Institute works with media throughout the world to select lists of Best Workplaces.
In Greater China, we partner with Bloomberg Businessweek/China and South China Morning Post to publish the 'Best Workplaces list. In the US, we work with Fortune Magazine to publish the '100 Best Companies to Work For®' list.

---
Get social with us!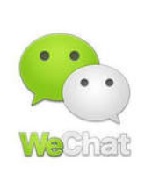 ID:greatplacetowork