Thank you for
joining us!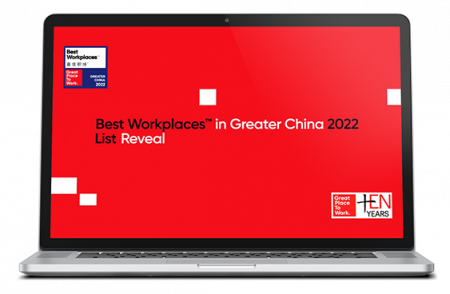 On January 11th, the 2022 Best Workplaces™ in Greater China List was announced.
Congratulations to the 93 companies that made it to the list this year, keep making your workplaces a Great Place to Work For All™!
Don't miss a single detail!
Watch the full List Reveal event
Think You're a Great Workplace?
Earn the recognition you deserve and learn how to get on next year's list.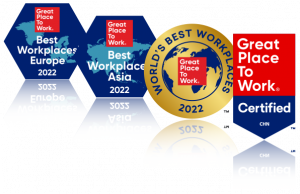 The official Best Workplaces™ in Greater China 2022 Awards Ceremony is expected to take place in March, more information will be available soon, we hope to see you there!
Receive event updates, reminders and more.