Keynote Speech

Diversity and Inclusiveness are Hilton's DNA
Vice President, Human Resources
Greater China & Mongolia, Hilton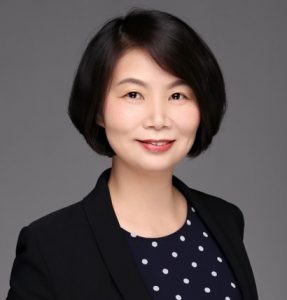 Ms. Christine Wang joined Hilton in 2016, and currently serves as Vice President of Human Resources for Greater China and Mongolia. In this role, Ms. Wang acts as a strategic business partner, providing thought leadership on strategic and tactical business imperatives, in order to drive short and long term goals for Hilton through effective human resource practices.
As a seasoned HR professional of more than 20 years, Ms. Wang has extensive experience working at multinational companies. Her previous experience includes serving as Vice President of Human Resources at DeNA China, Head of Human Resources for the China Technology Centre of Excellence at eBay, and Head of Employee Banking at Standard Chartered Bank (China) Ltd. Throughout her career, Ms. Wang has established and implemented quality and sustainability strategies, policies, systems, and programs at the companies she has served.
Ms. Wang received her Master's of Commerce with a major in Human Resource Management from the University of New South Wales, and a Bachelor of Arts with a major in Teaching Chinese as a Foreign Language from East China Normal University.
Panel Discussion

Best Workplaces for Women™ 
On Diverse Leaders in the Digital Era 
Associate Vice President of
Human Resources, Agilent Technologies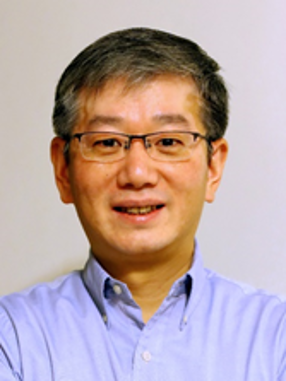 Mr. Gordon Xing is Associate Vice President of Human Resources for Agilent Technologies.
As a strategic business partner, Gordon is responsible for human resource strategies, practices, policies, and operations in Greater China, including leadership and talent development, total rewards, strategic workforce planning, employee engagement, and HR compliance.
Gordon joined HP/Agilent in 1997. Prior to this appointment, Gordon was Agilent's Learning and Leadership Development Manager responsible for organization development strategies and initiatives. Earlier in his HP/Agilent career, Gordon was the sales manager and service & support manager for Agilent's telecommunication solutions.
Gordon has extensive experience in Human Resources, Telecommunications and Information Technology. Gordon has a master degree in Computer Science from Beijing University of Post and Telecommunications.
In 2019,Gordon collaborated with Agilent China's leadership team to lead the "Great Place to Work®" campaign and ranked as No.4 of "Best Workplace™", and was also rewarded as "Best Workplaces for Women™".
Human Resources Director,
Asia Research Development,
Microsoft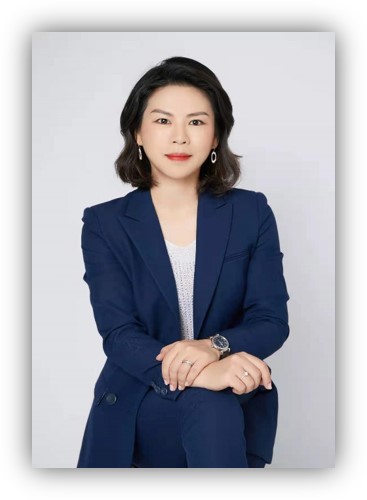 Ms. Ellen  Wu, has more than twenty years of extensive experience in the areas of strategic business planning, leadership effectiveness and development, learning strategy, development framework, change management, organization and talent development and executive coaching. She is a certified executive coach by Coaching Australia in 2011 with the accredited program with International Coach Federation (ICF).
Prior to Microsoft, Ellen has held various senior HR leadership positions in Financial Services Industry at AIA Insurance Co. China responsible for leadership development, talent management and Standard Chartered Bank both in China and Singapore as head of learning for global functions, regional learning head of ASEAN region, and the Head of HR for Retail Banking Business in China.  Between 2006-2012, Ellen was with Microsoft both in Taiwan and Greater China Region as the HR lead for Taiwan and the Regional People and Organization Capability Consultant.
She has diverse cross-cultural and industry experience in Asia, America and Europe in other multinational companies headquartered in US, Switzerland, Taiwan including tele-communication, high technology both hardware and software in business planning and support, Human Resources management.
Ellen is passionate in building the culture of diversity and inclusion and has invested her personal time in the past few years on female talents growth and career coaching.  She graduated from Eastern Michigan University in English Linguistics and Teaching English to Speakers of Other Languages (TESOL) in Michigan, United States.
DDI Strategy Consultant,
Greater China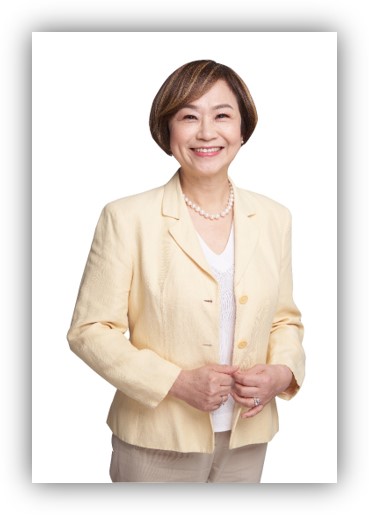 Ms. Stella Chang, DDI Strategy Consultant, Greater China.
Stella Chang joined DDI in 2008 as Senior Consultant.  She has since provided training and consultation in Leadership Development, Talent Selection and Talent Management. She took the role as marketing director of Greater China in 2011. Currently she serves as Strategy Consultant in DDI.
Before joining DDI, Stella spent more than 20 years in journalism, public relations and marketing communications. The consultation covered extensive industries such as Chemicals, Fashion, FAMC, Healthcare, Hi-tech, Luxury Brands, Liquor and spirits, Retails and national tourism.  
She got MA in Communications, Communication College at Boston University in USA.   
HR Director, HR Total
Rewards Greater China – SAP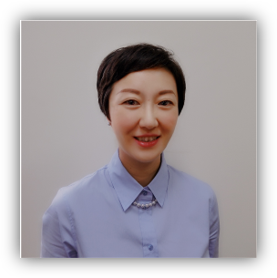 Ms. Angela Chen, HR Director, HR Total Rewards Greater China – SAP
Angela received her MBA at Concordia University Wisconsin.  She is a certified SAP coach and has been working at SAP for more than 14 years. 
Proven work experience
HR Director, HR Total Rewards Greater China
HR Director, HR Business Partner-Product Units
Senior HR consultant: Bain & Co.
COO, Great Place to Work®
Greater China 
Panel discussion Moderator 
Ms. Alicia Tung, COO, Great Place to Work®, Greater China, a Global Executive MBA of INSEAD.  Prior to Great Place to Work®, she took up variety of management positions in the markets including:- 
Director, Human Resources, Asia Pacific for Radisson Hotel Group.
Group HR Director, China for luxury retail/ fashion brand management companyImagineX.
Varies of HR /Training leadership positions in Hyatt Hotel Corporation.
Specialized
Leadership Development, Talent Development & Mobilization, Culture & Organization, High Level Strategy Meetings, and HR Projects.  An expertise to implement HR solution and improve services.  
Introduction of
"Chinese Professional Women in Digital Era White Paper"
by Ladies Who Tech
Ladies Who Tech​
Co-founder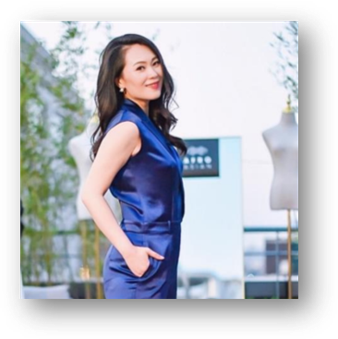 Jill Tang is a serial entrepreneur, community builder and Women in STEM advocate.
She is the co-founder of Ladies Who Tech, a social enterprise focusing on changing the status quo and promotes gender diversity and inclusion in STEM industry through offering digital upskilling education, career opportunities and community network. 
It connects more than 30,000+ members across all social media in greater China and now has presence in 11 cities including Singapore and Kuala Lumpur.
Forbes China, the Guardian, BBC, TechNode, Paper, CGTN and CNN also reported her work. Jill is the finalist for 2016 Australia China Young Alumni of the year and top 100 Gen T in China by Asia Tatler in 2019. In 2020, Jill was awarded 'Social Impact Award' at AmCham Future Leaders of the Year Award.
She holds Bachelor of Commerce from Latrobe University, Master of Applied Finance from Monash University and MBA from Melbourne Business School.
Ladies Who Tech ​
Co- Founder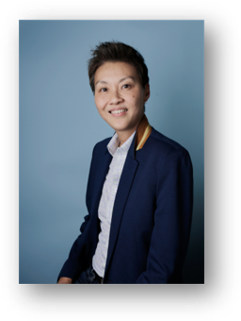 Ms. Charlene Liu was born in Malaysia and has lived in the US, Singapore, and now Shanghai.
She graduated from The University of Texas at Austin with a BSc in Electrical Engineering and has 20 years of working experience in different areas of the electronics and semiconductor industry, ranging from design, engineering, manufacturing to sales. Charlene is currently consultant manager at PwC.
Aside from her profession, Charlene has 13 years of social entrepreneurship and commercial event management experience in China. In 2009, she co-founded ShanghaiPRIDE, an annual festival run entirely by volunteers that promotes diversity, in 2014 Q-Events, an event management company, and in 2016 Ladies Who Tech, a networking community for women in STEM. Charlene spends her free time organizing events and managing the planning, operations, finance, and sponsorship of these platforms.
In 2014, she and team ShanghaiPRIDE were awarded Shanghai Hero by Time Out Shanghai, and in 2018, Best Event Organizer in East China by Huodongxing.
Official News Distribution Partner

PR Newswire, a Cision company, is the premier global provider of media monitoring platforms and news distribution services that marketers, corporate communicators and investor relations professionals leverage to engage key audiences. Having pioneered the commercial news distribution industry since 1954, PR Newswire today provides end-to-end solutions to produce, distribute, target and measure text and multimedia content across traditional, digital, mobile and social channels. Combining the world's largest multi-channel content distribution and optimization network with comprehensive workflow tools and platforms, PR Newswire powers the stories of organizations around the world. PR Newswire serves tens of thousands of clients from offices in the Americas, Europe, Middle East, Africa and Asia-Pacific regions.


Bloomberg Businessweek/China (BBWC) is a business publication with an international copyright authorized by GAPP. BBWC is jointly published and operated by Bloomberg L.P., China Commerce and Trade Press, and Modern Media Group. The magazine is produced by an experienced editorial team based in China, along with award-winning media professionals at Bloomberg Media. Bloomberg's creativity and brand influence sharpens BBWC and makes it the comprehensive business authority for business leaders of the new economy. Operated within China, BBWC is in tune with the social and economic trends of the country while providing readers with competitive global insights for smarter, faster and more informed business decisions. As a strong brand it also aims to be a thought leader in Chinese business and prepare readers for the future business landscape via its original ideas and bold design. Since the revised version came back to the market in 2011, BBWC has been the market leader and widely acclaimed by experts and decision-makers from various fields in China. www.bloomberg.com/businessweek
*PRnewswire is the official news distribution partner for the event.