TRUST INDEX© EMPLOYEE SURVEY
Great Place to Work® analysts assess organisations and select great workplaces for potential inclusion on one of our lists based on two assessment tools: The Trust Index© Employee Survey and the Culture Audit©Management Questionnaire. Through these tools we clearly and concisely evaluate the perceptions of your employees. We ask them about their workplace experience and analyse the effectiveness of practices that underpin your workplace culture. 
The most essential measure of whether a company is a great workplace is whether employees say it is.  Therefore, two-thirds of Great Place to Work's assessment of your workplace is based upon the confidential and anonymous feedback of your employees that we receive through our rigorous Trust Index Employee survey. 
This assessment is the starting point for any organisation, as it is focused on measuring the behaviours that lead to a trusting workplace environment, the most critical factor for creating a great workplace. The assessment asks employees about behaviours that measure the way in which credibility, respect and fairness are expressed in your workplace. It also collects data about the levels of pride and camaraderie in your environment. The survey tool is validated annually, and is commonly viewed as the gold-standard measure of great workplaces in both business and academic research.
The survey takes about 35 minutes for an employee to complete.
THE CULTURE AUDIT© MANAGEMENT QUESTIONNAIRE
The Culture Audit provides insight into your organisation's value system, programmes and practices, and accounts for one-third of our total assessment. The aim of this section is to express your company's unique culture.
This questionnaire is usually completed by an organisation's human resources group. The Culture Audit consists of two main parts:
Part I includes employee demographics (e.g. number of employees, voluntary turnover, ethnic breakdowns, tenure, etc.). We also ask for general information about the organisation (e.g. year founded, revenues); as well as benefits and perks offered to employees (e.g.  percentage insurance premium paid by company for employee, number of holidays).
Part 2 is comprimised of a series of open-ended questions, providing the company an opportunity to share their philosophy and practices in areas such as hiring, communication, employee development, and company celebrations.
Great Place to Work staff is on hand to support you as you distribute your survey and respond to your Culture Audit questionnaire.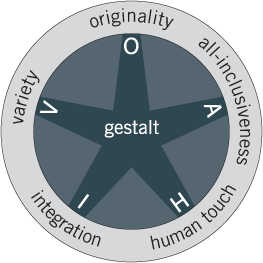 Keep up to date with all our News